We join Aware NI for Belfast Pride Festival 2023
We're proud & excited to be walking with our Charity of the Year; AWARE NI in the Belfast Pride Festival Parade on Sat 29 July 2023.
Belfast Pride is the biggest event of the year for LGBTQIA+ people of Belfast and this year is set to be the biggest parade since Belfast Team Pride was founded back in 1991, with 250+ groups taking part. As its stands, Belfast Pride is the biggest LGBTQIA+ Festival on the island of Ireland, hosting over 150 events across ten days.
Our Wilson Nesbitt team are delighted to be taking part and looking forward to celebrating our LGBTQIA+ community and supporting equality & solidarity in Belfast & beyond.
Belfast Pride Parade Route 2023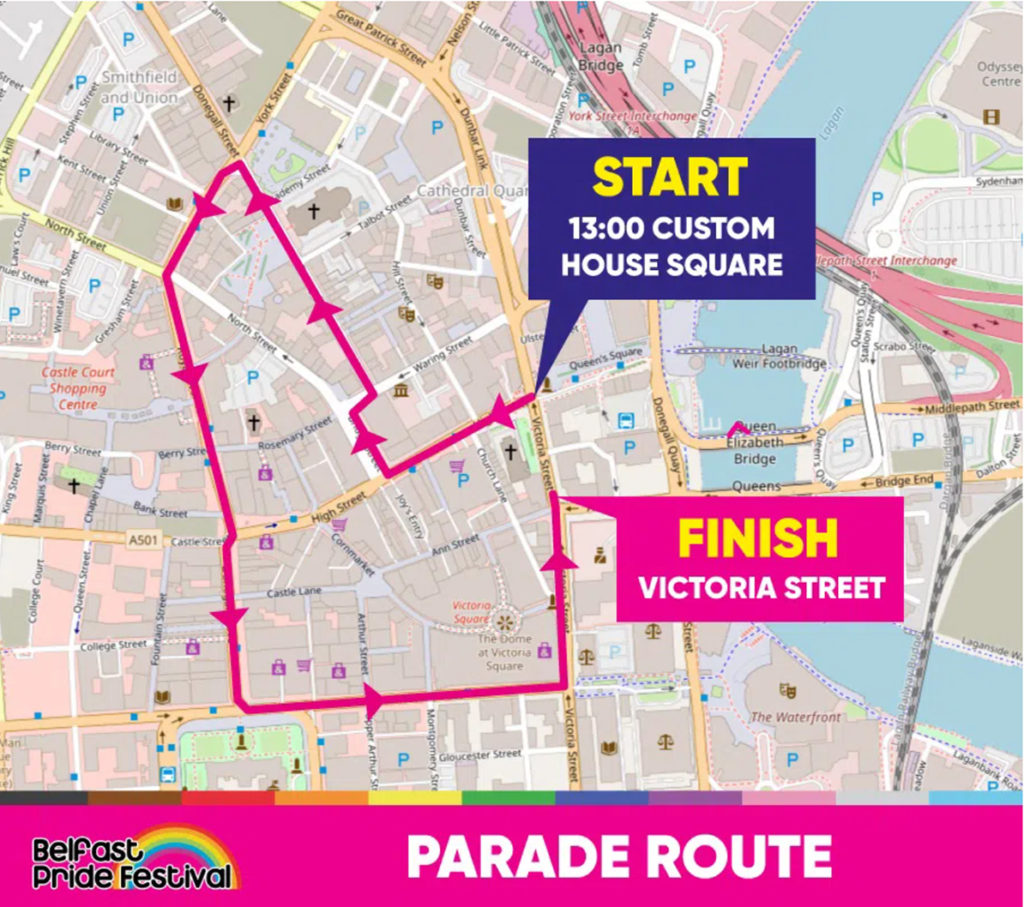 When: Sat July 29 at 1pm, with the build-up starting from 11.30 am.
The Route: Following last year's Pride route – with the start & finish points indicated on the map above.
The Parade:  The Belfast Pride Parade is the main event in the LGBTQIA+ calendar, a major city event and the biggest cross community parade in Belfast.
Walking with AWARE NI
We're proud to be walking with and supporting Aware NI in the Belfast Pride Parade.
AWARE's mission is to reduce the stigma surrounding mental health while promoting the importance of looking after your mental health and wellbeing.
AWARE ensure people across Northern Ireland can access services appropriate to their needs and they inform, educate and raise awareness of mental health.
At Wilson Nesbitt, we actively invest in our teams wellbeing, and working with AWARE we hope to strengthen the awareness of mental health issues by investing in positive mental health support and training.