Partner Lenore Rice shortlisted for Women in Business Award
We're proud to share that Wilson Nesbitt Partner Lenore Rice is shortlisted for the Women in Business Awards, Outstanding Mentor category 2023.
The Outstanding Mentor award is an accolade to recognise mentors who have given generously of their time, to support, guide, challenge and encourage their mentees to success.
Lenore is a trained mentor through Advanced Coaching hosted by Women in Business, she mentors through the Law Society of NI and QUB Women In Law and also assists business clients in mentoring. Internally, Lenore has been a Master to trainee solicitors for nine years.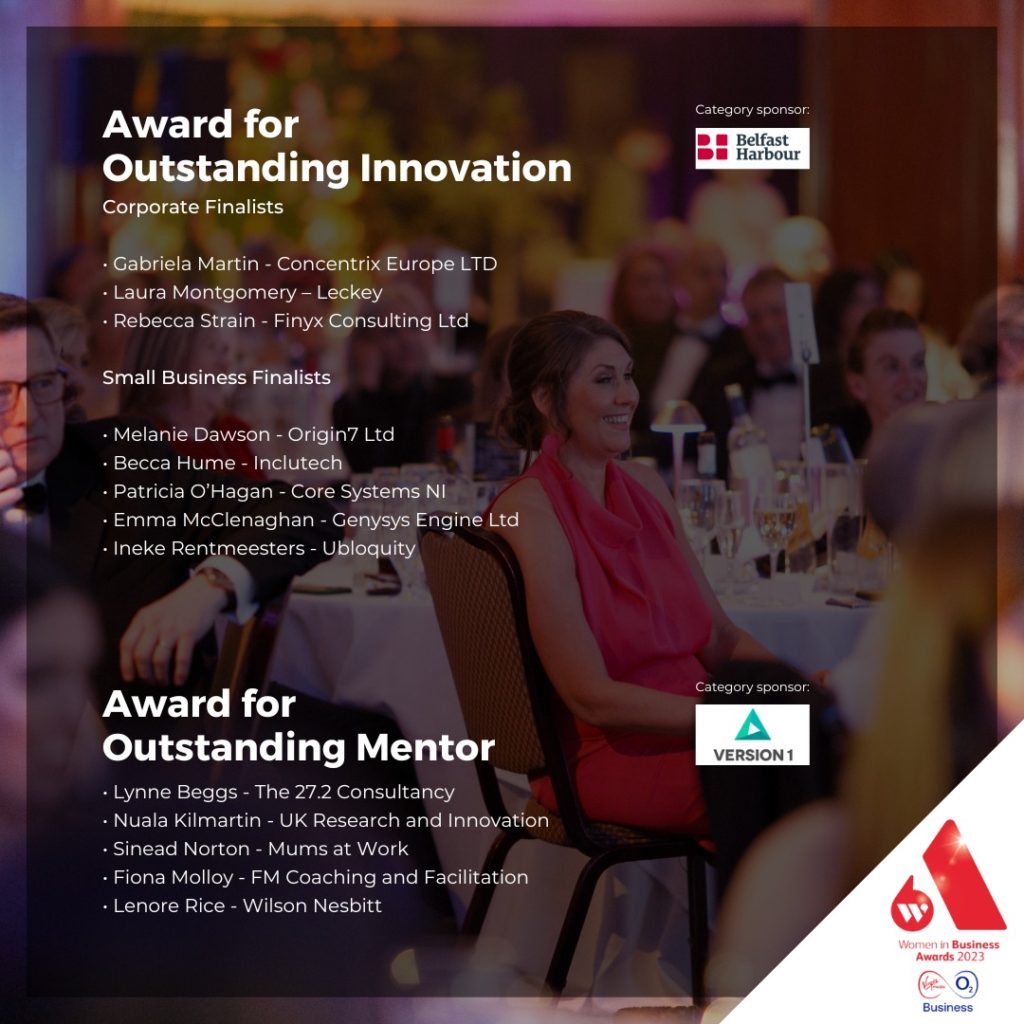 Now in their 11th year, the prestigious WIB Awards recognise, reward and celebrate the outstanding achievements of female business leaders from all sectors and industries across the north, who actively support and inspire the next generation in an ever-evolving world of business and industry.
The Awards evening, sponsored by Virgin Media O2 Business will take place on Thursday March 2 at Belfast's Crowne Plaza Hotel.
We wish all finalists the best of luck and we look forward to celebrating your successes with you on the Awards evening.
Full shortlist | Record entries in 11th Women in Business Awards as short list is unveiled – The Irish News
Media links | Wilson Nesbitt Partner Lenore Rice is Shortlisted for Women in Business Award – NI Chamber (northernirelandchamber.com)