Partner Lenore Rice wins Women in Business Award
We are delighted to share Wilson Nesbitt Partner Lenore Rice has won the Outstanding Mentor Award at this years Women in Business Awards.
The Outstanding Mentor award is an accolade to recognise mentors who have given generously of their time, to support, guide, challenge and encourage their mentees to success, which Lenore has plenty of experience in delivering.
Lenore's Experience as Mentor
Lenore's first formal mentoring was undertaken through Women in Business having completed the Advance Coach certificate. Lenore also mentors through the Law Society of NI and QUB Women in Law
Internally at Wilson Nesbitt, Lenore has been a Master to trainee solicitors for nine years with special dispensation to facilitate two law firm trainees in the same year.
Lenore also assists business clients in mentoring.
With her unparalleled commitment to the development of NI women in the workplace – whether they are colleagues, counterparts at other firms or clients, mentoring is a natural extension of who she is as a market-leading private client lawyer;
What her Mentees say
Ciara Barlow, Wilson Nesbitt: "Since I joined the firm 12 years ago I have benefited from Lenore's invaluable knowledge. Lenore has always been helpful, approachable, welcoming new ideas. Lenore encouraged me to set goals and increase my knowledge, as well as progress my career."
Jessica Melville, Insula Wellbeing; "Lenore shows encouragement and support to new businesses, encouraging networking and promoting confidence. She is warm and open, sharing her own experiences to help others develop their profession and business."
Nicola Morrison, Eclectic Wellbeing; "Lenore encouraged me to use professional networks to help build a successful business. She's a great mentor in determining practical options on how to grow a business and identifying mutual contacts. She's knowledgeable, with an excellent personable style, inspiring confidence to tackle business problems."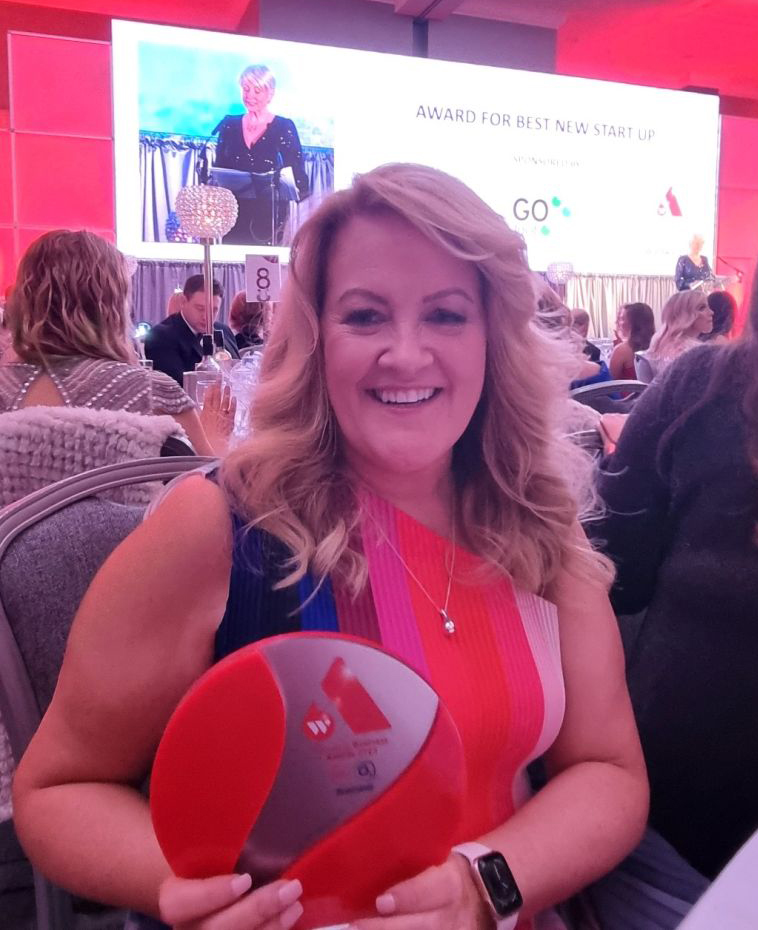 Wellbeing & Work-Life Balance
Lenore places great importance on well-being, leading her firm's wellness week and continuing incentives since the C-19 pandemic. Lenore pioneered Legal Wellbeing seminars for her client's teams; Banks, Insurance, Tech companies & Law Firms. Lenore encourages mentees to consider their wellbeing and to develop greater self-awareness with work, social home life, health and finances.
Ciara Barlow, Wilson Nesbitt; "Lenore's empathy and genuine interest in an employee's personal life makes her a mentor that you can confide in. Lenore has supported hybrid working and has been an active advocate for wellness in the workplace through various initiatives."
Jessica Melville, Insula Wellbeing; "Lenore is ahead of her game in promoting balanced wellbeing and bringing initiatives to her workforce- ensuring they pay attention to work life balance. "
Nicola Morrison, Eclectic Wellbeing; "Lenore recognises that having a successful career can be all-consuming, particularly as a female running a business. She's a great advocate of the need to switch off, creating balance between personal and business life. She happily discusses her own challenges and issues, which has been inspiring to me. I view her as a role model, which has given me confidence, empowering me in believing in myself to achieve my objectives."
The success that her mentees enjoy since their mentoring is testament to their own hard work, but Lenore has definitely played her part in encouraging them to strive for success, as the quotes above demonstrate. For these reasons, we are very proud of, and wish Lenore congratulations on winning this well deserved accolade.
Media Coverage
Irish Legal News | Wilson Nesbitt partner recognised as 'outstanding mentor' | Irish Legal News
NI Chamber of Commerce | Partner Lenore Rice wins Women in Business Award – NI Chamber (northernirelandchamber.com)