Wilson Nesbitt ranks across three sectors in the Legal 500 for 2023
The firm ranked for its Banking, Real Estate and Private Client work, with Partner Lenore Rice ranking also as a Leading Individual for her work in leading our Private Client team.
Gilbert Nesbitt, Wilson Nesbitt's Managing Partner;
"We are delighted our teams have earned this well-deserved recognition. We appreciate and understand that our clients have taken time out of their busy schedules to offer very generous and kind feedback. This, above all else, means a lot to all of us at the firm."
Banking and Finance
The Wilson Nesbitt's Banking & Financial Services team were recognised for its strong relationships with the most active mainstream lenders in the Northern Irish market, acting in long-term refinancing for short-term bridging finance lenders and on borrower-side work.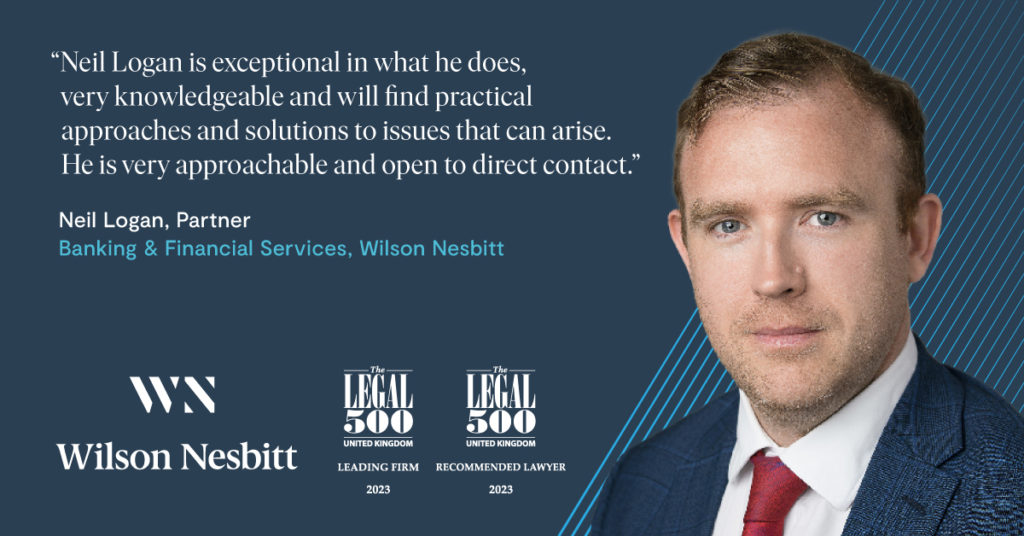 Partners Neil Logan and Natasha Adamson, who head the commercial and residential banking teams, respectively, were also highlighted in the directory.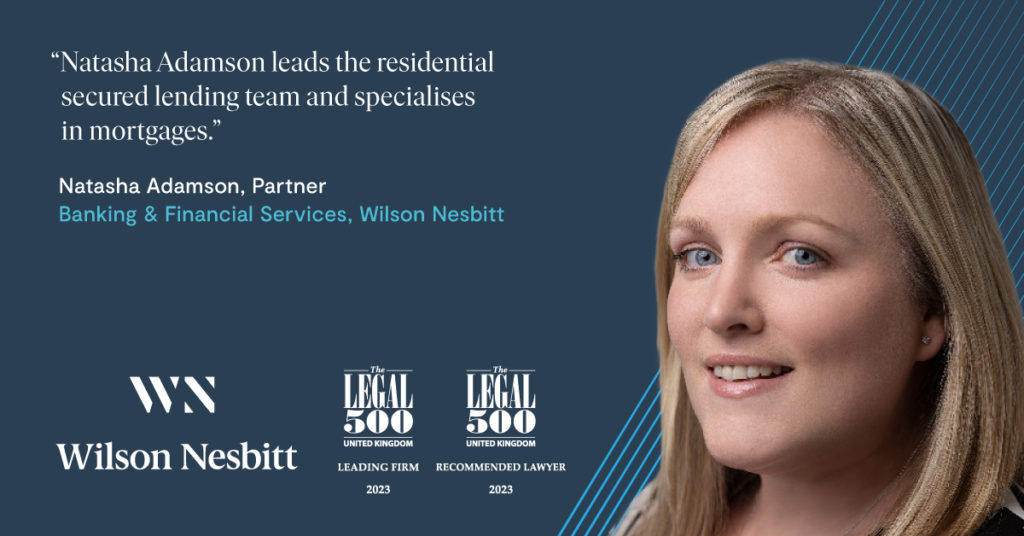 Client feedback reads:
'They keep us well informed throughout the course of any transaction.'
'Neil Logan is exceptional in what he does, very knowledgeable and will find practical approaches and solutions to issues that can arise. He is very approachable and open to direct contact.'
'Neil Logan makes it unique.'
Commercial Property
In Real Estate, the guide highlighted the work of Partners Drew Nesbitt and Gilbert Nesbitt– and saw Solicitor Izabela Treacy highlighted as a name to note. The guide recognises the team's strong focus on the residential sector advising Housing Associations, Property Developers and Private Clients on new developments and regeneration schemes, with a longstanding relationship with Northern Ireland's largest housing association, Radius Housing.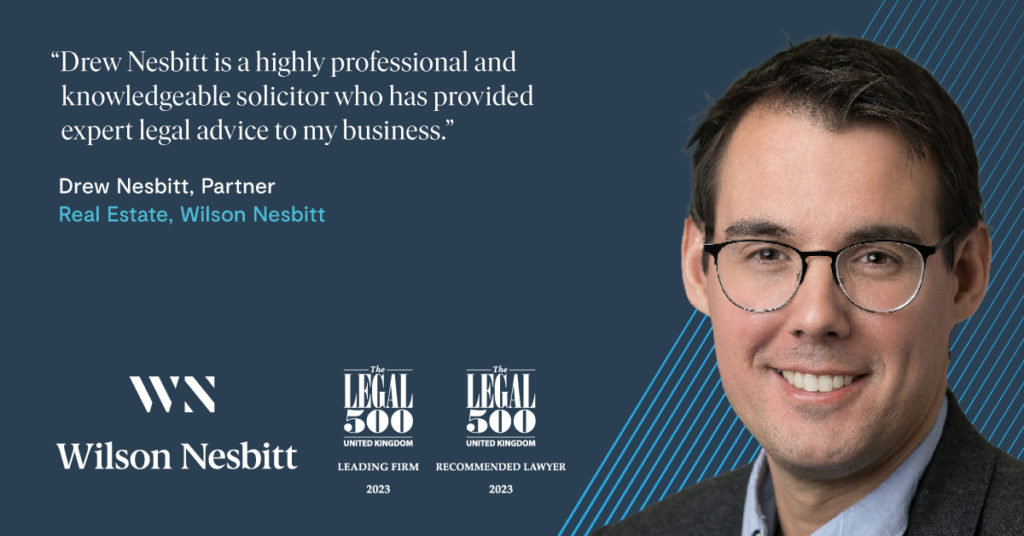 Clients mentioned how much they enjoyed working with the team:
'The Wilson Nesbitt team has provided me with an efficient and cost-effective service, providing me with leading legal and financial advice.'
'Drew Nesbitt is a highly professional and knowledgeable solicitor who has provided expert legal advice to my business.'
'I know that if I need to speak to a solicitor I can just lift the phone and get who I need right away.'
Private Client – Personal Tax, Trusts and Probate
The Private Client team was recognised for its experience in complex estate administration and all aspects of wills, with an additional record of contentious work. Partner and team lead; Lenore Rice covers the entire spectrum of private client work, including wealth and succession planning, asset protection, and trusts.
Partner Lenore Rice has also been ranked as a Leading Individual for 2023 for providing a first-class personal service to each of our Private clients.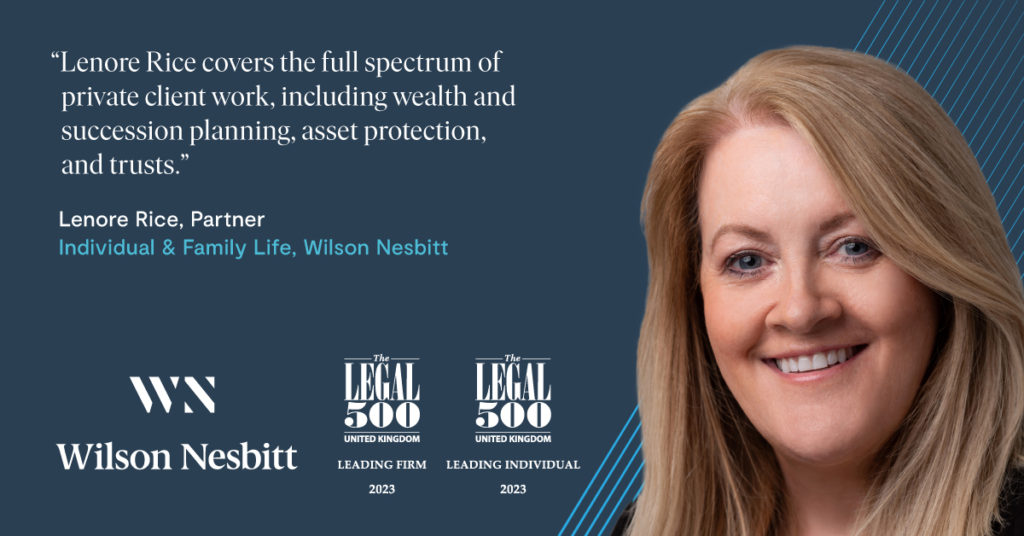 About Us
Wilson Nesbitt is one of Northern Ireland's top law firms. Respected for our in depth legal expertise, client care, and high quality service, we work across the Real Estate & Construction, Banking & Financial Services and Individual & Family Life sectors. Our teams work smarter and take different approaches, to ensure our clients achieve better results.