Have you got the Wilson Nesbitt Property Case Tracking App?
It's almost a year since we launched our Wilson Nesbitt Case Tracking App for our Conveyancing clients and we've received their unanimously positive feedback.
When we finished developing the Case Tracking App during the first COVID-19 lockdown we hadn't fully realised how important this communication and information tool would become in the year ahead. While we are still committed to offering the traditional means of communication with our clients, the App has taken our service delivery to another level.
Our Conveyancing clients can see the most up to date position on their case and send and receive messages anytime, anywhere.
The App enables our clients to;
1. Log-in securely to access their conveyancing case(s)
2. View progress at a glance with our progress bar and Key Stages checklist
3. Receive notifications when Key Stages have been completed
4. View a log of activity on their case updated in real time, including a log of incoming and outgoing calls and emails, as well documents created or received
5. Send and receive messages to their conveyancer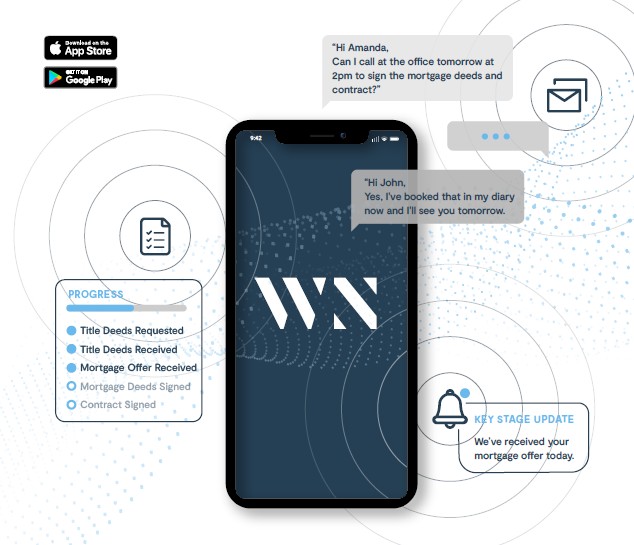 Stay up-to-date, whenever, wherever.
Download the App to get started today.
Feedback from our clients
Easy to use
Helps keep them up to date regardless of their work/life schedule
Saves them time, compared with emails and phone calls
"Thank y

ou for making my first home transaction as seamless as possible. Demi was great from start to finish and the tracking service helped to keep us up to date without constant back and forth by email/phone. Would use again."
Client testimonial